show / hide sidebar
Brands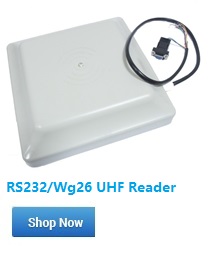 Custom block
We can deliver to many countries around the world.
All orders are supported by Paypal payment,You'll get PayPal's shopping guarantee
Go to paypal
Single Door Fingerprint and RFID Card Access Control System & Time Attendance Kits+Magnetic lock
Single Door Fingerprint and RFID Card Access Control System & Time Attendance Kits+Magnetic lock
Product Description
Bio Single Door Fingerprint and RFID Card Access Control System & Time Attendance Kits+Magnetic lock
Parameters:
Model: ZD2F20
LCD Resolution: 128*64
Fingerprint Sensor Resolution: 500DPI
Rotational Angle: Total Rotational Angle
FRR: ≤0.1%
FAR: ≤0.0001%
Identification Time: ≤0.1 S
Query Record: Available
Real Time Fingerprint Picture Display: Available
Operating Mode: Off-line/On-line
Authentication Mode: 1:1, 1:N
Identification Mode: Fingerprint/ ID card/ Password
Fingerprint Capacity: 2,000
Log Capacity: 30,000 events
Communication: TCP/IP, RS485
U disk up/download: Available
Language: English, Korean
Voice prompt: Available
Capacity notification: Alarm when log capacity is full
Bell: Built-in timing bell
Lock Output: NO/ NC
Door Open Button: Can connect the common button, or the wireless remote controlled button
Doorbell Output: Can connect the doorbell in every voltages
Access Control Interface: Wiegand 26/Input/ Output Optional
Anti-pass back: Available
Alarm: Threatens Alarm, Anti-dismantlement Alarm, Unlock Illegally Alarm,
Circumscribed Alarm, Time-out Alarm
OS: Windows XP, Windows Vista, Windows 2003 (Note: the OS of Windows XP and Windows 2003 should support Microsoft, NET framework 2.0)
Operating environment: Operating Temp: 0 Celsius degree - 50 Celsius degree, Humidity:80 percent
Power: DC 12V/0.5A
Power Supply:
Power output: Standard 12VDC,3A Control electric locks or bolts directly
Lessen the load of access controller Save project wires
With UPS terminal which can connect with battery
Lower potential trouble
NC/NO output Control all kinds of electric locks
Has delay control circuit
Unlock delay time in 0~10S
Auto protective function
Dimension:215X 170 X75 MM
Magnetic Lock:
Magnetic Lock:
1,Collinear Load Test 280kg,600pounds
2,The Standard Voltage is 12VDC when Finished
3,MOV Provides Reverse Current Protection
4,Suitable For Wooden Door, Glass Door, Metal Door, 5,Fireproof Door
6,LED Indicates the Door Status
7,Lock Status sensor(NO/NC/COM)
8,Optional Bracket: ZL,L, U Bracket
9,Anti-Residual Magnetism Designed
10,High Strength Material, Anodized Aluminum Housing
11,Design without Mechanical Failure
12,Increase the holding Force, Dual Insulated Housing
RFID Tagx10:
Description:
Material: ABS
Dimension: 43.7x30.5x5.3mm
Response frequency: 125 KHz,
Chip type: EM4100, TK4100
Operation Temperature : -40°C to 85°C
Waterproof
Application scope: public transportation, parking, ID identification, attendance system, ticketing, card payment, product logo, etc.

Feature:
• Water resistant
• Each comes with Key ring included.
• Compatible with all RFID reader to gain access
• Each token pre-programmed with unique ID which is Laser printing on it
Package contents:
1* Fingerprint Access Control x 1
2* power supply x 1
3* exit botton x 1
4* rfid tag x10
5* Magnetic Lock x 1
6* DoorBell x1
Warranty Information
Professional technical support; All parts one year warranty.
Find Similar Products by Category