show / hide sidebar
Brands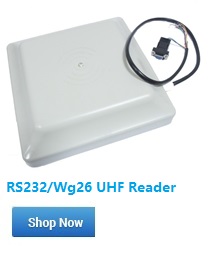 Custom block
We can deliver to many countries around the world.
All orders are supported by Paypal payment,You'll get PayPal's shopping guarantee
Go to paypal
Serial to USB keyboard protocol RS232 convert plug and play RS232 Go to HID DEVICE
Product Description
Read Out & diplay:
Read all the serial data and display at the location of cursor position in the input-able area.
Simulation the key:
Send the data through the serial port to simulate the keyboard operation.(Protocol table)
The internal use of the converter USB free flooding protocol, plug and play. Internal integration USB keyboard simulation program, the serial port directly receive RS232 level data
Convert to keyboardThe format of the data sent to the computer, the computer program is like receiving the keyboard input characters receive serial portPass the data directly to the application
(such as Word,Excel, notepad and other text editing software on display.
This product is suitable for applications that need to pass data to PC display, such as bar code scanner, measurement calibration equipment, data acquisitionSerial data printing and so on.
Serial parameters:
baud rate:9600,
data bits:8bits,
stop bit:1,
parity bit:none.
System support: Windows XP, Windows 2000, win7, win8, OS, etc.!
only do not support DOS system, no need to install drivers, plug and play.
please read the instructions carefully before shooting, whether to meet your needs, number and time following product introduction continuous transmission!
For example: the transmission of ABCDE (5 bit) transmission in the middle of the next delay 80ms.
Character /bit (bit) time /ms (MS) (1 =1000 MS)
5 bit 80ms 10 bit 130ms
15 bit 175ms 20 bit 220ms
25 bit 270ms 30 bit 315ms
35 bit 360ms 40 bit 395ms
45 bit 440ms 50 bit 485ms
55 bit 535ms 60 bit 580ms
Find Similar Products by Category