show / hide sidebar
Brands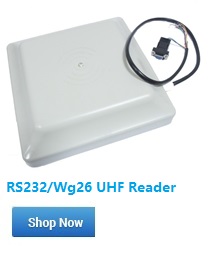 Custom block
We can deliver to many countries around the world.
All orders are supported by Paypal payment,You'll get PayPal's shopping guarantee
Go to paypal
RFID 125kHz ID card reader Embedded module Circuit Modules UART Interface
Product Description
RFID card reader module can read the EM4100 125K series (or compatible) RFID card. The module is very convenient to use, connected to the supporting read card antenna (coil) serial connecting one of the microcontroller, power supply is switched on. When RFID card into the card reader range module automatically to card through serial (UART) to send out, MCU receives can control relay to realize simple access.
Power supply: 5V,
Operating frequency: 125khz+-1khz
Support card: EM4101/4100 or compatible card
Reading distance:<7CM
Output mode: serial TTL- 232 level
Card: a card brush card output
Card reading speed:<100MS
Working temperature: -10-75 C
Size: 2 x 1.2cm
Coil size: 345uH
Coil size: 50 * 70mm
Out Data format:
serial port: 9600bps, n ,8 ,1
Out Foemat-Serial Output
02 10ASCII Data Checksum 03
02 is head; 03 is End number
Package include
1× RFID 125kHz ID card reader Embedded module Circuit Modules UART Interface
Find Similar Products by Category