show / hide sidebar
Brands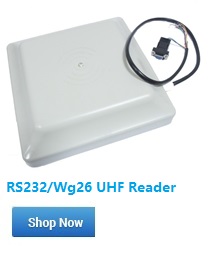 Custom block
We can deliver to many countries around the world.
All orders are supported by Paypal payment,You'll get PayPal's shopping guarantee
Go to paypal
Product Description
This fingerprint is anti-vandal design, it adopt the new dark background technology, making it easy to read the fingerprint even though under the direct sunlight. It support Fingerprint and EM card, and it can be also used as slave reader with wiegand 26.
· Metal structure, anti-vandal, simple & safe design
· Supports fingerprint & EM Card
· Using the dark background imaging technique, make the Fingerprints are always easy to be recognized in the variant light
· Conditions except the direct solar radiation Can add/delete the users' fingerprints by manager fingerprint/cards very quickly.
· Infrared remote control for programmingAnti-magnetic ,prevent opening door by magnetic illegally
· Built-in PIR(passive infrared)to wake up the device from sleep mode.
· With Wiegand 26 input & output
· Supports: inter-connected; inter-locked, anti-tamper, door magnetic alarm,safe mode set
· Compliant with CE certificate
Specifications
· Operating Voltage:DC12V±10%
· Card type:125Khz EM card
· Card users:2000
· Fingerprint Users:1000
· Manger cards:2pcs
· Fingerprint input time:<1s
· Identification Time:<1s
· FAR:<0.0001%
· FRR:<0.1%
· Sleeping Current:≤20mA
· Idle Current:≤80mA
· Reading Range:2-6cm
· Reading Time:≤0.1S
· Door open time:0-99s
· Operating Temperature:-20~60℃
· Operating Humidity:20-95%(non-condensing)
· Anti-static:15KV
· Dimension:115×70×33mm
Find Similar Products by Category