show / hide sidebar
Brands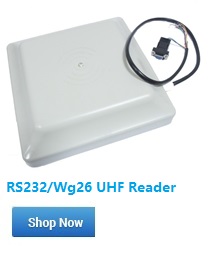 Custom block
We can deliver to many countries around the world.
All orders are supported by Paypal payment,You'll get PayPal's shopping guarantee
Go to paypal
Modbus Gateway Server Double Serial Port Mobus RTU go to Mobus TCP 5Eth Photoelectric Isolation
Modbus Gateway Server Double Serial Port Mobus RTU go to Mobus TCP 5Eth Photoelectric Isolation
Product Description
Functional introduction
The Modbus protocol is the most widely used protocol in the electronic industrial equipment, and now it has become a general industrial standard. Through this protocol, Modbus devices (such as PLC, DCS, HMI, and instruments) can communicate with each other through a network or serial port. But the Modbus protocol used in the serial port and the Ethernet network is different, so a gateway is needed to complete the communication conversion between the two protocols. IDM-7842MG is a modbus gateway product dedicated to connecting Modbus TCP devices and Modbus RTU/ASCII devices.
IDM-7842MG is an isolated Modbus gateway device with multiple network ports. It integrates 5 port 10/100Mswitches and 2 serial port Modbus gateways. Users can use any port and 2 port RS-485/232 serial port to convert Modbus TCP and Modbus RTU/ASCII protocol. The 2 port RS-485/232 serial port has photoelectric isolation. It is integrated with Modbus TCP, Modbus RTU and Modbus ASCII protocol, and the serial port can be configured flexibly into RS-485 or RS-232 mode through software, which can easily realize the connection between Modbus Ethernet device and Modbus serial device.
Product features
1, 32 bit -m3 CPU
2, 5-Ports 10/100MEthernet interface, with switch function
3, Support 2-Port RS-485/232 serial port, two serial port can set different baud rate
4. RS-485/232 serial port photoelectric isolation, 1500V isolation voltage, 600W surge protection, 15KV electrostatic protection
5. Redundant DC9~30V or AC18~30V dual power input
6. Integrated IEEE 802.3 10Base-T,IEEE 802.3u 100Base-T(X),ARP, IP, ICMP, IGMP, UDP, TCP, DHCP, DNS,MODBUS TCP, MODBUS RTU, MODBUS ASCII protocol
7. Provide 4 mode of work:
RTU_ Master--TCP_ Slaver, TCP_ Master--RTU_ Slaver
ASCII_ Master--TCP_ Slaver, TCP_ Master--ASCII_ Slaver
8. Maximum support for 32 Modbus TCP master stations and 4 Modbus TCP slave stations
9. Support two Modbus RTU/ASCII master stations and Modbus slave communication
10. The automatic adaptive function of the time interval of the character
11, Provide ID mapping function to realize the management of host ID number
12. The local port, the target IP address, and the target port number can be set
13, Can be configured through Web Server, Telnet, MG Configuration tools
14, MG Configuration tools support
Windows98/me/NT/2000/XP/WIN7/WIN8/WIN10 operating system
15, DIN-Rail Mounting, industrial design, can run steadily in bad environment
Product specification
Ethernet
Standard: 5-Ports 10/100Mbps adaptive Ethernet port
Communication mode: full duplex / half duplex adaptive
Transmission distance: less than 100 meters
Interface type: RJ-45
Serial port
Interface: 2-Port RS-485/232, Photoelectric isolation
RS-232: T, R, G
RS-485: D+, D-
Parity bit: None\Even\Odd\space\mark
Data bits: 6bit, 7bit, 8bit
Baud rate: 300BPS to 230400bps
Direction control: RS-485 uses data flow direction automatic control technology
Load capability: RS-485 terminal support maximum 128 node polling
Transmission distance: RS-485 is 1000 meters,RS-232 is 10 meters
Interface protection: 1500V isolation, 600W surge protection, 15KV ESD protection
Power Supply
Power input: AC18~30V or DC9~30V, Double redundant input
Power consumption: 240mA @ 24V (Max)
Environmental
Working temperature: -20 C~70 C
Storage temperature: -40 C~95 C
Storage humidity: 5 ~ 95% RH
Package size
Restore the default settings
Hardware recovery: Press the Default key to restart the power and wait for 3 seconds to undo the Default key to restore the factory settings.
Software recovery: Search the device through the MG Configuration tool software and click to restore the factory settings button.
LED instructions
Power indication: "P1","P2"bright yellow is the normal power supply
Serial Port 1 sending and receiving indication: "COM1" is Flash
Serial Port 2 sending and receiving indication: "COM2" is Flash
Interface definition
RS-232: COM1(T, R, G) / COM2(T, R, G)
RS-485: COM1 (D+, D-) / COM2(D+, D-)
Network interface: 5-Ports RJ45 (Ethernet)
Power interface: P1 (V+, V-), P2 (V+, V-)
Find Similar Products by Category