show / hide sidebar
Brands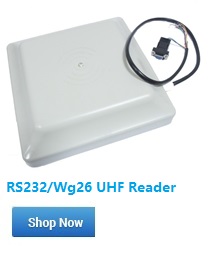 Custom block
We can deliver to many countries around the world.
All orders are supported by Paypal payment,You'll get PayPal's shopping guarantee
Go to paypal
IP65 waterproof outdoor use fingerprint and RFID card access control time attendance MA300 TCP/IP door access control
Product Description
MA300 is an innovative biometric fingerprint reader for access control applications, offering unparalleled performance using an advanced algorithm for reliability, precision and excellent matching speed. The MA300 features the fastest commercial-based fingerprint matching algorithm and ZK high-performance, high-image quality optical fingerprint sensor. The device offers the flexibility to be installed standalone or with any third party panel that supports 26-bit Wiegand. The user can be enrolled by administrator card when the device works as a standalone access control. TCP/IP and RS232/485 are available that the device can be used in different network. TCP/IP communication makes sure the data transition between the device and the PC can be easily done within several seconds. MA300 can be used in tough environment because of the IP54 protection index and the wide range of operating temperature.
Features:
· Fingerprint reader with durable and highly accurate ZK optical sensor
· 1 touch a-second user recognition
· Stores 1,000 templates, 10,000 cards and 30,000 transactions
· Reads Fingerprint and/or Card reader or ABA reader
· Optional integrated smart card reader
· Built-in Serial and Ethernet ports
· Tamper-proofs switch and alarm outputs
· Request-to-exit and alarm contacts
· Real-time 1-touch data export 3rd party hosted & non-hosted applications
· Audio-Visual indications for acceptance and rejection of valid/invalid fingers
· IP54 protection index
· Wide range of operating temperature
Specifications:
Fingerprint Capacity: 1500 templates
ID card Capacity: 10,000
Transaction Capacity: 30,000
Communication: RS232/485; TCP/IP; USB-host
Access Control Interface for: third party electric lock, door sensor, exit button, alarm
Wiegand Signal: input & out put
Optional Function: M-ifare card
Power Supply: 12VDC
Operating Humidity: 10%-90%
Index Of Protection: IP54
Find Similar Products by Category