show / hide sidebar
Brands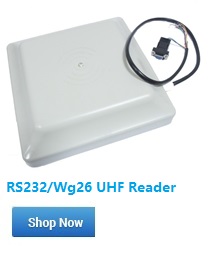 Custom block
We can deliver to many countries around the world.
All orders are supported by Paypal payment,You'll get PayPal's shopping guarantee
Go to paypal
902-928MHZ UHF RFID reader ISO18000-6C/6B RS232/RS485/Wiegand 26 Reader UHF RFID Reader
Product Description
UHF distance integration reader by RFID readers, RF antennas, RF cables, communication cables (including serial and Ethernet ports) and a personal computer or server, etc., of which the RFID reader is a remote radio frequency identification systemthe key components. reader for read and write in line withthe EPC the ISO18000 - 6C, ISO18000-6B international standard communication protocol, EM, Philips, electronic tags are widely used in the automatic Vehicle Identification management, highway toll, customs vehiclesthe field of automatic identification, Train identification and scheduling, logistics management, access control management.
l Self-intellectual property;
l Support ISO18000-6B, ISO18000-6C(EPC C1G2) protocol tag;
l 902~928MHz frequency band(frequency customization optional);
l FHSS or Fix Frequency transmission;
l RF output power up to 30dbm(adjustable);
l 8dbi/12dbi antenna optional with effect distance up to 3m/10m*;
l Support auto-running, interactive and trigger-activating work mode;
l Low power dissipation with single +9 DC power supply;
l Support RS232, RS485, Wiegand interface;
Find Similar Products by Category