show / hide sidebar
Brands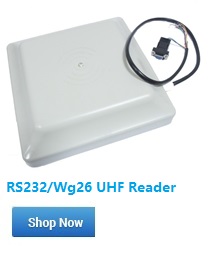 Custom block
We can deliver to many countries around the world.
All orders are supported by Paypal payment,You'll get PayPal's shopping guarantee
Go to paypal
8CH BNC Video lightning protector For DVR CCTV
Product Description
LKD309BNC / 8TV series video lightning protection device is designed for lightning protection TV monitoring system requirements for the design, mainly to solve the TV monitoring and control system for DVR video line by lightning induced high voltage and high current damage.
This product is specially suitable for the protection of TV monitoring system of coaxial cable remote transmission line, coaxial cable only need to enter the CCTV room first after LKD309BNC / 8TV series equipment, can effectively protect the back of the matrix, digital video recorders and monitors from lightning over-voltage, induced pressure and electrostatic discharge damage caused by lightning the destruction of. Suitable for railway communication system, mobile station, CCTV, CATV public television, monitoring system, satellite TV receiving system and VOD system etc..
Its main features are:
1 multilevel protection circuit, low residual voltage level, good protection effect, large flow capacity, fast response.
2 core components of international brand-name products, excellent performance, reliable work.
3 easy to use, no maintenance.
Two, product parameters
Product model:LKD309BNC / 8TV
Continuous operating voltage Un:5V
Max operating voltage Uc:10V
Nominal discharge current In (8/20us):5KA
Maximum discharge current Imax (8/20us):10KA
Limiting voltage Up:15V
Data transfer rate Vs:100Mbps
Insertion loss Ae:0.2dB
Response time Ta:1nS
Interface form:BNC
Protective form:Line to line
Product specification:485 x 175 x 14.5
work environment:-25°c -65°c temperature humidity≤95%.
Test standard
IEC61643-21:2000
Three, equipment use instructions
Through the detection of high voltage pulse signal in the circuit, the high voltage and the destructive voltage will be limited to the voltage value of the equipment through the three level protection circuit of the lightning protection device, so as to achieve the purpose of lightning protection.
When used, it is connected to the "IN" port of the device outside the line which is easy to be induced by lightning, and the "OUT" port of the device is connected to the subsequent matrix, digital video recorder, monitor and other equipment. Connect the PE terminal of the device to the ground wire of the control center.
Find Similar Products by Category