show / hide sidebar
Brands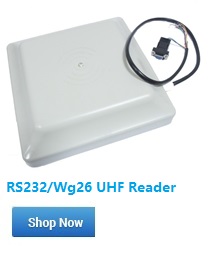 Custom block
We can deliver to many countries around the world.
All orders are supported by Paypal payment,You'll get PayPal's shopping guarantee
Go to paypal
5 Port RJ-45 10/100 Mini Switch module Ethernet, switch module switchboard
Product Description
AP-ES2105-F1Fivemouth10/100MEthernetSwitchModular
Product description:
This is a high performance5mouth10/100MbpswithEthernet switchModular. It provides aSimple networkConnecting to your working group or server to facilitate your plug and play, this flexible non blocking architecture, user use can not be limited by the bandwidth and the media network. Fivemouth10/100MbpsEthernetSwitchModularEach switch port is supportedAdaptive workCan.Broadband LANProvides aEconomical, practical, cost-effective10/100MbpsLocalShared deviceTo provide stable performance for each end user connected to a local area networkHigh throughputdata transmissionNetwork;Each port is used to store and forward mode, which can effectively isolate the broadcast storm.,Reduce false and wrong packets to avoid network congestion and network conflict. thisSwitch to all ports to support half duplex trafficcontrolAnd full duplex return voltage standard to improve the compatibility of bandwidth server and network protocol. In addition,LEDInstructionsCan diagnose the running state of each port and the whole system.,The product energy saving and environmental protection.
application:
This switch module is widely used in network home wiring, multimedia wiring box and other network cabling and wiring distance
Product features:
Laccord withIEEE 802.3andIEEE 802.3ustandard
LFivemouth10/100MbpsAdaptiveRJ45port,Support auto flip(Auto-MDI/MDIX)
LAll ports supportIEEE 802.3xHalf duplex flow control and full duplex return mode
LNon blocking switching architecture,Full line speed forwarding and maximum throughput filter packets
LSupportMACAddress learning,Automatically adjust the transmission mode and transmission rate
LLEDIndicator powerandLink/Activity,Provide simple working status and troubleshooting.
LMiniWiring size,(RJ45)Port pin design,Flexible use
Special element foot bitmap
(1) 4A pin foot bitmap(2) 2The application of a power seat foot bitmap
FourA pin pin:1 RX+ 2 RX- 3 TX+ 4 TX-
TwoPosition application power supply pin:1 DC+ 2 DC-
FourA pin signalYesRJ45Pin
4Pin Header RJ45 pin
1 RX+ VS 1 RX+
2 RX- VS 2 RX-
3 TX+ VS 3 TX+
4 TX- VS 6 TX-
RJ45 pin distribution
RJ-45Bit allocation

Pin

Interface signal

One

+ Rx

Two

Rx -

Three

+ Tx

Four

NC

Five

NC

Six

Tx -

Seven

NC

Eight

NC
RJ-45Signal distribution map
RJ-45Socket/Connector
Product specifications:
standard

IEEE 802.3 10Base-TEthernet

IEEE 802.3u 100Base-TXFast Ethernet

IEEE 802.3xflow control

Agreement

CSMA/CD

Filtering and forwarding rate

Ethernet10Mbps (Half duplex(20Mbps)full duplex),10Mbps:14880pps
Fast Ethernet100Mbps (Half duplex(200Mbps).full duplex),100Mbps: 148800pps

Topological structure

star

Network medium

10Base-T: 3Class orThreeTheseUTP (100m)

100Base-TX: 5classUTP (100m)

Port number

Fiveindividual10/100M RJ45port

cascade

All ports can be used asUP-LINKmouth

Forwarding mode

Store and forward

temperature

working temperature0: C~40 C (F~104 F 32)

Storage temperature: -40 C~70 C (-40 F~158 F)

humidity

Working humidity10%~90%:Non condensing

Storage humidity5%~95%Non condensing

Back bandwidth

1G

LEDInstructions

OnePower lamp(Power lamp:greenlamp)

FiveData lamp(Link/Act:green light)

Product size(W x H x D)

Application power

External power supplyDC5V/1A

Shell material

No

Authentication
operating system:
SupportWindows /MAC OS/Netware/LinuxOperating systemThe
Find Similar Products by Category