show / hide sidebar
Brands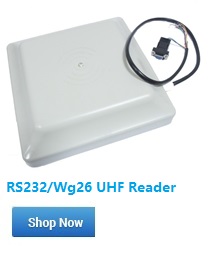 Custom block
We can deliver to many countries around the world.
All orders are supported by Paypal payment,You'll get PayPal's shopping guarantee
Go to paypal
2000piece/Roll NTAG213 13.56MHz 14443A IC NFC Tag sticker
Product Description
Product Description:
Support most of smart phones with NFC function,except for BlackBerry, Nexus 4/10, Lumia.
Brand Smart phone: Sony, HTC,Samsung, Nokia, LG and other mobile phone could support NFC function.
Andriod system Phone could download the NFC software,such as the Google play NFC Task Launcher,NFC ReTag Pro Security Software.
Tech Specs:
Specifications

Label/chip Type

NTAG 213

Operating Frequency

13.56 MHz

Capacity

168 bytes EEPROM (144 bytes available)

Tested Read Range

0 - 100 mm depending on the power provided by the reader

Multi-Detection

Yes

Size

Diameter 25mm

Material

Paper

Protocol:

ISO14443A

Environmental Specification

Shelf Life 5 Years
Recommended: -25C to +50C
Storage Condition: 20% to 90%RH
Operating Temp: -40C to +65C

Read/write Times:

100000 times

Color

White

Application:

Public Transportation, Access management, E-tickets, Logistic and supply management, Production manufacturing and assembly, Windshield label, Document tracking, Laundry management, Library management, Animal identity and so on
Don 't label stick in the metal, mobile phone if there is a metal case, both both please stay away from both.
If the sticky on the metal, the label will no response
Find Similar Products by Category