show / hide sidebar
Brands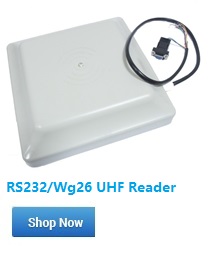 Custom block
We can deliver to many countries around the world.
All orders are supported by Paypal payment,You'll get PayPal's shopping guarantee
Go to paypal
12V 5A Universal power supply for door access control system with backup Battery interface
12V 5A Universal power supply for door access control system with backup Battery interface
Product Description
Notice:Not include Battery,Recommended use 12V 7Ah Battery; Battery size is about: 151mm*65mm*100mm
Safety tips
Thank you very much for you buy this product, in order to correctly use this product, please read the instruction manual carefully before using.
Product introduction

This product after years of engineering installation and customer feedback. Repeatedly was improved, and using the latest internationaltechnology, and the output stability, high precision, small volume, light weight, elegant appearance, unique design. And get it now allows you to use at ease of access control power supply.
Functions and features
1. The input voltage AC100 - 260V frequency 50-60 HZ;
2. Good isolation, high and low voltage 1500 V AC /1 minutes without breakdown.
3. The output voltage adjustable DC11.5 V - 13.5 V (suits
Wiring is far, to make the electric lock does not work, At
this time can put the high voltage adjustable); Output
current: 5A;
4. The ripple voltage Upp 50 mv orless;
5. A short circuit (flow) protection (output circuit is short circuit will automatically disconnect,
When troubleshooting will automatically return to normal. ) Overheating, over-voltage protection;
6. The battery reverse polarity protection (battery leads only to burn the fuse, not damage the power supply.)
7. 1A charging current, charging when the battery voltage t0 13.5 V, the full stop charging, have LED to charge Power indicator. 4 hours with 12 v/7 ah battery;
8. Battery over discharge protection (in the process of the battery when the battery voltage is lower than 9.5 V, automatically Disconnect the battery, in order to protect the data loss of access control machine and the caller can quick charge).
9. The mains and battery switch time of 10 ms, is really the uninterrupted power supply.
10. Equipped with battery sta rting button B (pictu red), convenient installation test.
11. There is remote control, open the door for o t0 15 s, convenient equipped with remote control to open the door. Electric lock output set NC, NO, it can be adapted to any electric lock.
12. The CONTROL is a set of active signal input (DC5-24 v) and internal isolation, can pick up at the same time More than one entrance guard controller and the communication.
Any entrance guard controller, as long as you have it, all problems can be solved. Also can be used as the power supply of other equipment, such as alarm, monitoring, etc.
Matters needing attention
This product cannot be installed in the dampness or rain can pour into place, should be in a ventilated and dry place.
Two red line forAC100-260 - v input, the input voltage can't beyond this range, yellow green line must be reliable grounding.
Organic glass live parts for high pressure parts, non-professional personnel shall not be opened without authorization. Wire shall not be arbitrarily or with a screwdriver to touch component parts.More cannot be charged maintenance.When installing the battery should identify the corresponding fork " red and black" line.
Find Similar Products by Category