show / hide sidebar
Brands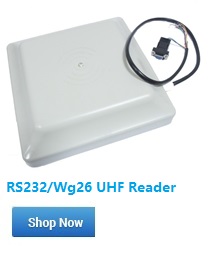 Custom block
We can deliver to many countries around the world.
All orders are supported by Paypal payment,You'll get PayPal's shopping guarantee
Go to paypal
125khz RFID Door Access Control System Strike Lock full kit
Product Description
RFID Access control:
This is a NEW RFID Reader Access Control Keypad, which can update the safety of your home and office. It is perfect for Homes, Office, Factory and many other fields!
Contactless RFID transponder technology
Full programming from the keypad
Support Card, PIN, Card + PIN
Connection for external release button(Exit button)
Build in RFID reader
User capacity: 500users (each card only can add one password)
Does not need to connect on the computer, it can works alone.
Please click here to check the English User Manual

Power supply controller:
This AC110V--240V Power supply controller is a transformer which provides stable output voltage for access controller, lock, and exit button.
It controls electric lock directly;
Help to reduce overload for access controller;
Automatic protection function for unexpected short circuit or power off;
NC/NO output modes selectable for various types of electric locks.

Electric Strike Lock:
This electric strike is a perfect choice to entry a building with card, biometric, code, or any other remote controlled open/close. Ideal for security doors, building entrance / exits.
NC Mode - (Locked while supplied with power) Unlock Safe Mode
Made of Stainless Steel
Performance Testing: 1000000 times aging test
Opening Mode: 90 degree swinging door
Authority Certification: CE & MA Approved


RFID Card & key fobs:
This is the 125KHz RFID Proximity Card, it can work with the product which has the RFID card reader.
Operation Frequency: 125KHz
Detecting distance: 8-10cm
Thickness:
Size:
Each card pre-programmed with a uniqe ID, which is printed on it.

Exit button:
This is a plastic Exit button, it is widely used in the door access control system. If you want to go out, you just need to press this Exit Button, then you can go out:
Support both NC Mode (Fail Safe Mode) and NO Mode (Fail Secure Mode);
Performance Testing: 1000000 times aging test;
Material: Hard Plastic.

Why use access control?
Access control enables you to control who has access to your building. Locks and keys also allow you to secure your building, but when keys are lost or stolen, the inconvenience and expense of changing locks and re-issuing keys can be considerable. Keys may also be copied, creating even more security risks.
Find Similar Products by Category