show / hide sidebar
Brands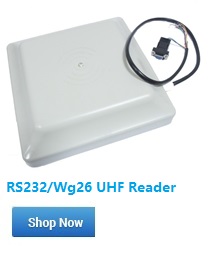 Custom block
We can deliver to many countries around the world.
All orders are supported by Paypal payment,You'll get PayPal's shopping guarantee
Go to paypal
10PCS RFID 125Khz UHF915 Dual-frequency TK4100 H3 6C Composite card
Product Description
UHF RFID Card
Product character:
1.General tag: global operation 860 to 960 MHz
2.Accord EPC Class1 Gen2 standard ISO18000-6C(EPC C1 GEN2)
Features:
Frequency: 860~960MHz
Standard: ISO18000-6C(EPC-Gen2)
Chip type:H3
Memory: 32bits TID, 240bits EPC Number, 512bit user memory
Working mode: read or write
Read distance: reader(1~10m) (Reader dependent)
Write distance:write(1~3m) (Reader dependent)
Data retention: 10years
Anti-collision: yes
Base material: pvc
Antenna material: aluminum
Operating temperature:-10°C~+70°C
Storage temperature:-20°C~+85°C
Operating humidity: ≤80%
Chip: TK4100
Working frequency: 125KHz
Communication rate: 106KBoud
Reading time: 1 to 2ms
Working temperature:-20°~85°
Flash life: >100000
Data preservation: >10Year
Application
1.Primarily on the basis of the requirements of customers into different package sizes of cards. Can be used for vehicle management
2.Applied to personnel management
3.Applied to product control
High quality control, factory price, fast delivery, good service.
Find Similar Products by Category
Customers also viewed